7 Whiskies will make you the cool dude among your peers
Dalmore, Macallan, Glenfiddich, these are brands that you have most definitely heard of if you have been to bars or even just casually drinking with friends. Today, we are going to show off some whiskies that are not commonly mentioned but are great tasting bottles!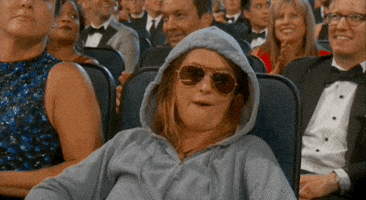 The list contains some whisky terms and mentions about whisky regions, if you want to learn more about the basic knowledge of whiskies, do take a look at this blog before proceeding:
https://www.3mk.sg/blogs/three-musketeers-liquor-blog/beginner-guide-for-whisky 
This is a whisky that most may not have heard of before. The Arran 10 Year Old is the youngest of their age statement offerings and its clearly shows why Arran's malts are severely underrated! Arran's malts are usually sweet and honeyed, unlike the other Island distilleries.
The Arran 10 Year Old starts off with inviting notes of citrus and vanilla, giving it a distinct smell of sweetness and fruitiness. On the palate, the whisky is approachable and flavorful with a strong citrus profile with creamy overtones. This whisky is incredibly easy to like and enjoy and would make a great introduction to whisky for most drinkers!
As the name suggests, this blended grain whisky is a really pleasurable bottle of whisky! A delectably smooth and creamy offering from Compass Box, this bottle is perfect for those that enjoy a lip-smacking sweet whisky. People who enjoy smooth malts like the Macallan or Glenmorangie will definitely find themselves loving the Compass Box Hedonism!
The whisky introduces itself with a ripe fruit nose accompanied with notes of vanilla and baked oatmeal cookies. The palate is led by the sweet taste of shortbread cookies followed by peppercorn, oak and a hint of lime zest. The finish is of cinnamon cayenne pepper that burns subtly but lingers for a while.
A daunting name that is apt for its taste, this whisky was built for those who love big, rich, smoky-peaty malts. The Peat Monster is said to boast a spectrum of powerful coastal flavours, combining the smokiness of a driftwood fire with more medicinal peat notes.
You'd be hard pressed to find a bottle of The Peat Monster in typical Singapore bars but you should definitely give this a try if you love peated whiskies! Besides, this is a beautiful bottle to have in your collection as it features a specially-commissioned artwork from visual artist Marc Burckhardt.
This gem of an islay single malt is actually rather well regarded by whisky lovers but can be really difficult to find in Singapore. This particular Islay malt chose to take a different approach from most of its smoky and peaty counterparts; the Bunnahabhain 12 boasts a dram that embodies the island's more approachable side.
The familiar signature tropical scent of Islay whiskies hits the nose first, mingled with citrusy notes that transitions into a sweet vanilla aroma with hints of sandalwood, pepper and allspice. The whisky itself eases onto the tongue with creamy, vanilla flavor mixed with a slight amount of bitter spices- almost reminiscent of milk that had a shot of whisky added to it and expertly seasoned with cloves.
An award-winning whisky that you would struggle to find in Singapore, the Old Pulteney 12 is a brilliant mix of coastal salinity and bourbon sweetness,
The strong influence of its bourbon sweetness comes from the maturation in fine oak, hand-selected ex-bourbon casks; this contributes to the honeycomb and soft sawdust oakiness on the nose and palate of toffee and chocolate peanuts.
This lesser known Highland Single Malt is perfect for people who are starting their whisky journey; its simpler taste profile allows less experienced whisky drinkers to taste the full offering with less complex flavours and aromas than other whiskies.
This is a gentle dram that is filled with the sweetness akin to coconut coupled with vanilla and citrus aromas. If you are looking to find an introduction to the world of whisky tasting, look no further than the Fettercairn 12 Year Old!
The Glen Scotia is a modest Distillery from Campbeltown, sharing the region with the heavyweight Springbank. It can also be difficult to find a bottle of Glen Scotia in most Singapore bars which is a shame as this is an amazing bottle of whisky from Campbeltown.
This bottle presents a lovely harmony of sweet floral flavors with notes of saline mixed with woody spiciness that finishes gracefully with nutty aspects. Those looking to try a Campbeltown whisky need to look no further than this representative.
End Note
There are many amazing yet overshadowed whiskies out there and it is our passion to allow whisky drinkers in Singapore to explore lesser known yet amazing whiskies at an affordable price! Do stay tune to 3mk if you are someone with the passion for drinking!