I need a sherry oak quick fix: Sherry Oak whiskies to try
Fans of Sherry Oak whiskies, assemble & rejoice!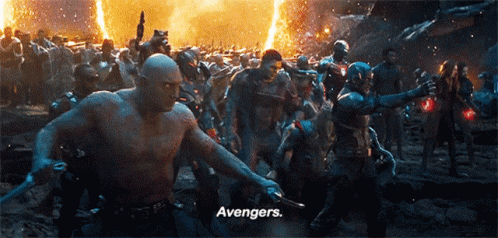 This blog will go over some of our favourite sherry whiskies that you can try! (While we are starving from the limited supply Macallan 18 sherry oak & 25)
-----------------1 second before we start--------------------
For the people that may not be too familiar with whiskies, they are matured in wooden casks for years before being bottled.
The type of cask that the whisky matures in influences the taste of the whisky!
The particular casks that we are going over today are sherry oak casks which are wooden casks that were previously used to store sherry wines. The two types of wooden casks are used as sherry casks: American oak and European oak.
Scotch producers generally use European oak for their casks when maturing whiskies, this would result in these flavours being incorporated into whiskies that are matured in sherry casks:
Tannin

Resin

Clove

Dried fruits

Spice notes
Without further ado, here are some of our sherry cask whisky recommendations:
Macallan Quick fix
The entry-level Macallan 12 matured in sherry oak cask is a great place to start exploring the beauty of sherry cask whiskies. Flavors like dried fruit and fruitcake are amalgamated with the spicy notes of clove and black pepper, ending with a mid-long finish noted with baked pear, black pepper and clove.
As a whisky that is known as being a great introduction to single malts, the Macallan 12 being matured exclusively in Oloroso sherry oak casks from Jerez, Spain will allow you to taste how a sherry cask influences the flavors of a single malt.
Similar to the Macallan, the Dalmore 12 Year Old is another classic single malt that is a mix of sweet fruit and decadent spice. If you wish to explore sherry casks but feel a little hesitant, the Dalmore might be a better choice for you!
Instead of having purely strong spice notes from the heavy influence of being in a sherry cask, the Dalmore 12 has a flavor profile of sweet and fruity notes of caramelised orange, honey and sweet mangoes mixed with spicy notes of ginger and cinnamon- influenced by the sherry casks
Another whisky that is great for those that enjoys the combination of sweetness and spiciness. Not to mention, the Glenfiddich 18 Year Old is an incredibly value-for-money whisky for an 18 year old! The influence of sherry cask is less pronounced in this bottle, making it a great option for those that wish to have a try at sherry casks but still want to stick to a safer flavor profile.
When you take your first sip of the Glenfiddich 18, you will notice the sherry influence in the form of chocolate-covered orange flavors that is mingled with honey and vanilla notes courtesy of the ex-bourbon casks that the whisky is also matured in. The whisky ends on a light spicy kick on the finish, reminiscent of typical sherry cask whiskies.
You really have taste
Those that enjoys a good smoky whisky, you will definitely have heard of this bottle all the way from the Isle of Skye. The Talisker 18 is a delicious mix of classic Islay smoke combined with sweet and spicy notes from the years maturing in bourbon and sherry cask.
The sherry influence is noticeable as notes of fruity sweetness and spicy character which blends well with the wood smoke that is present. The sherry influenced spice builds up in the palate and finishes with a peppery oak taste
Smooth & clean
This a bottle that contains a splendid blend of single malts that is matured in first-fill Oloroso sherry cask- what this means is that the whisky will have the full rich, fruity sherry goodness imparted into it!
This is a nice and versatile whisky that is perfect for sipping and mixing cocktails. This is a great option for those that wish to try a whisky that is matured in sherry casks without breaking the bank.
End note
Sherry casks are an important aspect of the whisky community; there are many other interesting casks that are used to mature whiskies that influence their taste! Stay tuned to our blog as we explore the different types of casks used and how they affect the taste of your favorite whiskies!