Best gifts to get this Chinese New Year (2023)!
Best liquor for gifting that will net you the most
angpao
money
With the Chinese New Year approaching, there is no better time to rack up some favor points in order to net more angpao money!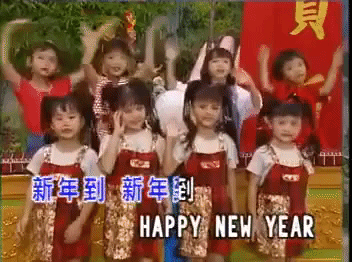 If you are wondering what gifts to get when you go for your annual CNY house visits, look no further! We have compiled a list of gifts for almost any occasion:
Best value
Johnnie Walker Red Label- S$44.80
If you are someone that aims to get the most bang for your buck then the Johnnie Walker Red Label is perfect for you! A classic blended whisky with that is known for its versatility, you can't go wrong with a bottle of Red Label. That, along with its striking red colors to match your red qipaos makes it the perfect CNY gift!
Best looking without breaking the bank
Chateau Foncrose Bordeaux 2017- S$20.00
If you are visiting an acquaintance and do not wish to show up empty handed, you cannot go wrong with this bottle of red wine; the Chateau Foncrose Bordeaux 2017.
Most fitting for CNY
A local favorite that sports the signature colors of the Chinese New Year, the Benedictine DOM is a bottle of french liqueur that you have most probably seen or heard of if you grew up in a Singapore family! 
This liqueur is really rich and packed with the flavor of spices and herbs that is sure to be a favorite amongst 
Perfect for whisky lovers
The Springbank 10 Years is a whisky that flies off the shelves as soon as it gets released. A true Campbeltown classic that sports a wonderful depth of flavor. This is a must get whisky if you know your recipient enjoys whisky!
Guaranteed approval
When it comes to giving gifts in chinese families, the Martell Cordon Bleu is a 100% safe choice that is guaranteed to grant you lots of favor points! This is a legendary cognac that is delicious and prestigious; a bottle that is especially beloved by the gen X folks, do consider getting this too if you wish to impress your in-laws or relatives!
Most prestigious
Kweichow Moutai 2021- S$688.00
Nothing screams prestige more than gifting a bottle of Moutai Kweichow to your loved one! This is the 2021 version of the extremely well known and highly regarded baijiu from China. It may be a little pricier compared to the other options in this list but its every bit worth it  if you are looking to impress your recipient!
Honorable mentions
Tiger Beer
Tiger Beer- from S$16.00 to S$58.00
How can we not mention this overwhelmingly popular beer that fits in nicely with the Year of Tiger? That's right, get your hands on some Tiger beer to celebrate this festive season with your friends and families! Beer is almost a staple during CNY celebrations and having some Tiger beer on hand will ensure that you have a roaring good time!
Jinro Soju
Jinro Soju- from S$32.90 to S$149.99
How can we not mention the best selling alcohol in the world? Not much has to be said about Jinro Soju, there's a flavor for everyone! Check out our soju flavors and bundles that feature popular ways of drinking soju including yakult soju and somaek!
3MK CNY Exclusives
Apart from liquor, 3mk also has special CNY exclusives such as snacks and traditional goodie gift sets that you can gift to your loved ones to make it a more joyous CNY for them! These are the CNY exclusives that we have:
CNY Fortune Flower Decoration- S$48.80
CNY Lucky Goodie Gift Set- S$58.80
CNY Snack Fortune GIft Set- S$58.80
CNY Three Musketeers Signature Bundle- S$188.00
To view the list of CNY exclusives and hampers that we have use this link: https://www.3mk.sg/collections/cny-exclusives
We have hampers and gifts that cater to various different budget so do check out our CNY exclusives and pick out something for your loved ones! If you are looking for something last minute, not to worry; 3MK offers blazing quick delivery times and can have your gifts reach you as quickly as the next hour!
The team at 3MK wishes all of you a happy and joyous year of tiger!